MIke Stidham Yachts & Brokerage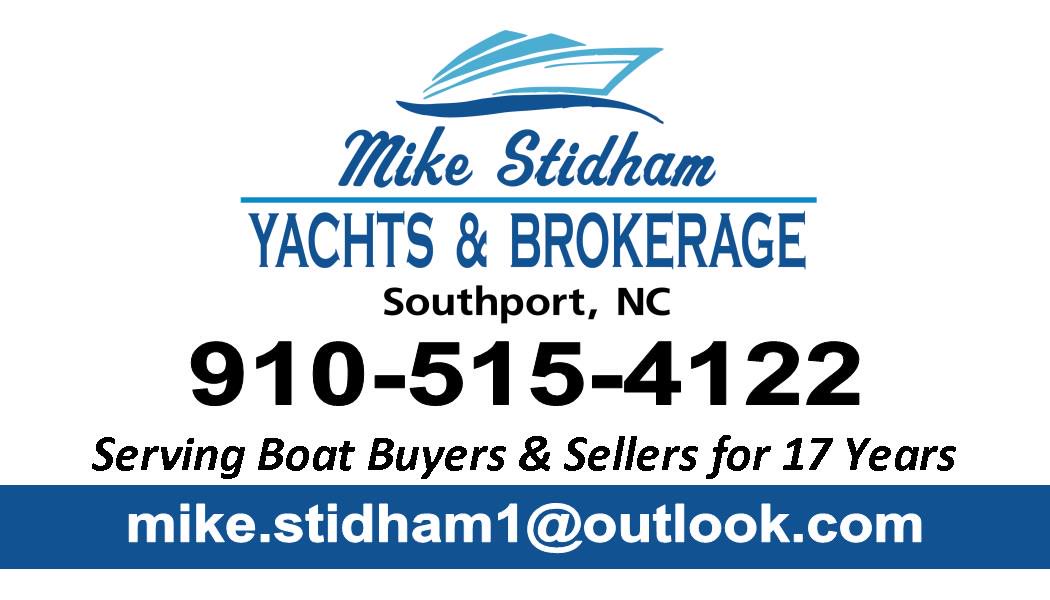 We offer Premier Professional Brokerage service for All Boats. With 20 years' experience as a Professional Yacht Broker. Located at the Beautiful Southport Morningstar Marina in downtown Southport, NC. since 2012.
Mike has over 50 years' experience and logged thousands of hours on all vessel types up to 90′. Spent his entire life as a passionate Boater, Fisherman, and Pilot. Worked with over a thousand buyers and sellers over the last 20 years in the business. He takes a personal interest in each client and treats each transaction as if it was his own. Mike has made countless ongoing friendships with clients and industry veterans over the years. You can Trust you will receive professional guidance on your transaction.
Mike shares  "I personally have the Boating Disease" and it allows me to relate to my clients. Assuming you have it, you realize it is a disease with No Cure. You can only treat it by enjoying your passion! Please allow us to help with the sale or purchase of your next Vessel. Schedule a consultation with us Today!
Membership Level: Platinum Sponsorship
Categories: Boat Sales & Repairs