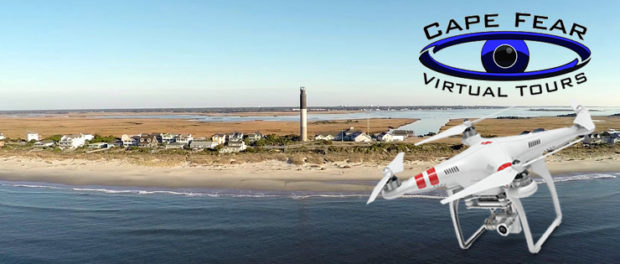 Cape Fear Virtual Tours technology is the best virtual tours technology available.  It consists of fast loading, high definition still and panorama scenes and video that adapt at full screen on any device.  We can incorporate floor plan or image navigation hot spots where viewers can hover over and see the photo, panorama or video scene for that location.  See an example…
Our tours are photographed with advanced Nikon photo and video cameras for clear high definition images and videos.
The Virtual Tours as well as the Virtual Tour Directories are fully responsive using HTML5 and CSS3 technology.  The tours and the sites automatically adjusts for best viewing on any device.  No app is required, the virtual tours and the directory sites are the app.  This is very important since over 70% of viewers in our area are using mobile devices.
Cape Fear Virtual Tours also provides interior/exterior and aerial video productions.  Pricing for video productions is determined upon site and mission review.  We use state of the art drone technology using DJI Phantom 2 drones equipped with GoPro Hero 4 cameras for aerial productions.
We provide aerial productions for Real Estate, areas, subdivisions businesses and events.
Membership Level: Platinum Sponsorship
Categories: Photography and Video
Southport-Oak Island
4831 Oakview Drive
Southport, NC 28461 United Satets
910-515-1081 (Main)
Hours of Operation: M-F 9:00 to 5:00
Contact Name: Tony Romero