Dr. Palagruto elected chief of staff at Dosher

Contact: James M Goss
Phone:(910)457-3900
For release:  January 3, 2017
Dr. Palagruto elected chief of staff at Dosher
SOUTHPORT— Domenic A. Palagruto, II, DO, is the new president of the Dosher Memorial Hospital Medical Staff. He was elected to a two-year term as president at the annual meeting of the staff last month.
Dr. Palagruto is a board-certified family medicine physician in private practice at Boiling Springs Family Medicine. He is also president of the Brunswick County Medical Society. Dr. Palagruto joined the staff at Dosher in 2001.
Dosher has more than 100 physicians and other professional healthcare providers on its medical staff in 20 specialties. Patients can read more about them at www.Dosher.org/Doctors.
#  #  #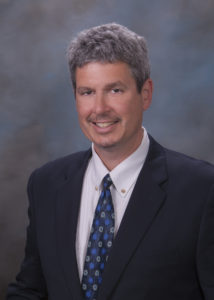 Domenic A. Palagruto, II, DO